health benefits of Liquorice
Botanical Name: Glycyrrhiza glabra
Health benefits of Liquorice are known to pharmacists for thousands of years. In ancient Chinese pharmacy, it was used for its rejuvenating properties especially when used for long periods. It was used to relieve symptoms like as fever, discomfort, cough, and difficulty breathing in addition to quenching one's thirst. In addition to this, it is an essential component of the Ayurvedic medical system.
Origin, Distribution and Composition
Liquorice is a popular flavouring agent. It may reach a height of around 1.5 metres and has a straight, upright growth habit. Compound leaves, flowers that are lilac or light violet, fruit that is flat, and a thick covering of little spinous outgrowths characterise this plant.

The psychoactive component of the liquorice plant is found in its dried roots as well as its rhizomes, which are subterranean stems. Southern Europe, Syria, Iraq, Turkey, Greece, and Russia are among the countries that produce this plant.
Liquorice health benefits and healing power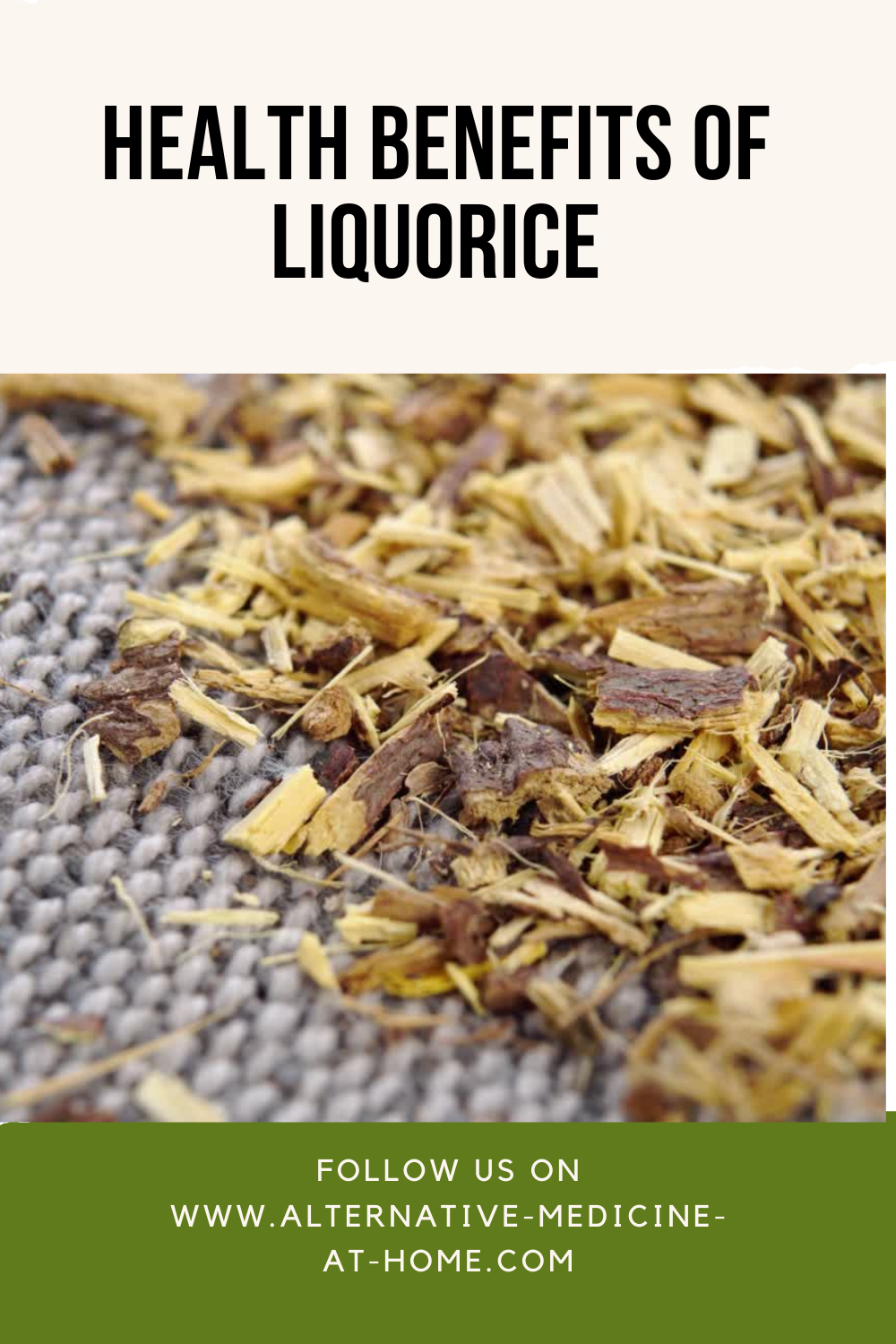 The health benefits of liquorice span from the treatment of gastrointestinal ailments to the alleviation of dry cough symptoms to the protection of eye health and many more.
There are many different ways in which one's health might be improved by consuming liquorice. The root of the plant possesses medicinal qualities, and due to its laxative and expectorant properties,  it is used to treat constipation and coughing.
When applied topically, the powdered version of this herb, which has been shown to have a soothing effect on the skin, is frequently used in allopathic treatment because of its widespread availability.
Stomach Disorders
Liquorice is an excellent remedy for relieving pain, discomfort and other symptoms caused by acrid matter in the stomach. It is recommended that you take it in powder form.

Sore Throat
There is widespread agreement that the plant is an effective home treatment for sore throats. Chewing or sucking on a little piece of raw herb can provide relief by calming the inflammation caused by the condition.
Cough
When treating a dry cough, it can be helpful to lubricate the throat with a decoction of the herb that is blended with honey.
Myopia
It is employed clinically in the management of myopia. In this particular circumstance, the powder of the root can be administered twice daily with milk on an empty stomach by combining a half teaspoon of the powder with an equal amount of honey and one-half of the quantity of ghee.
Constipation
In cases of constipation, the herb can also be used as a laxative. In this circumstance, the powder should be mixed with jaggery and water before consumption.
Stomach Ulcer
This is very effective in treating pain due to stomach ulcers, as it soothes the irritation caused by acids. Pieces of the dried root soaked overnight in water and the infusion taken with rice helps in the cure of ulcers. Additionally, it is useful in the treatment of peptic ulcers brought on by Helicobacter pylori.
Muscular Pains
The herb relieves aches and pains in the muscles. Any persistent joint pain can be alleviated by drinking an infusion made from the roots after they have been steeped overnight.
Mouth Disorders
The dried rhizome sticks are steeped in water, and the resulting infusion is used as a gargle to bring about a speedy reduction in mouth irritation. You may also chew on little pieces of the stick that is covered in sugar candy.
Baldness
The use of the plant as a treatment for bald spots is successful. A paste is made by combining milk with a pinch of saffron and then grinding up small pieces of the root.
Within a few weeks of applying this paste to bald spots before bed on a consistent basis, new hair will begin to grow in those areas. In the early phases of pattern baldness, severe hair loss, and dandruff, this prescription is particularly successful in treating all three conditions.
Wounds and Scalds
When applied to cuts and wounds in conjunction with butter, ghee, or honey, the powder has been shown to provide favourable outcomes. A poultice made of the plant's leaves can be an effective treatment for scalds on the head and body when the poultice is administered.
Corns
Corns that are just beginning to emerge can be healed by the herb. If a paste made of liquorice sticks that has been combined with either sesame or mustard oil is massaged into the skin of a corn before night, it will soften the skin and cause the corn to shrink.
Precautions:
It is not recommended to use licorice in a continuous and uninterrupted manner for the treatment of stomach ulcers since it may cause an increase (in weight and puffiness of the body. Additionally, women who are pregnant, as well as anyone who have heart or renal issues, should avoid it.
---
If you have experienced any health benefits of liquorice why not share with us
Do you have a great story about this?
Share it!