5 best Massage guns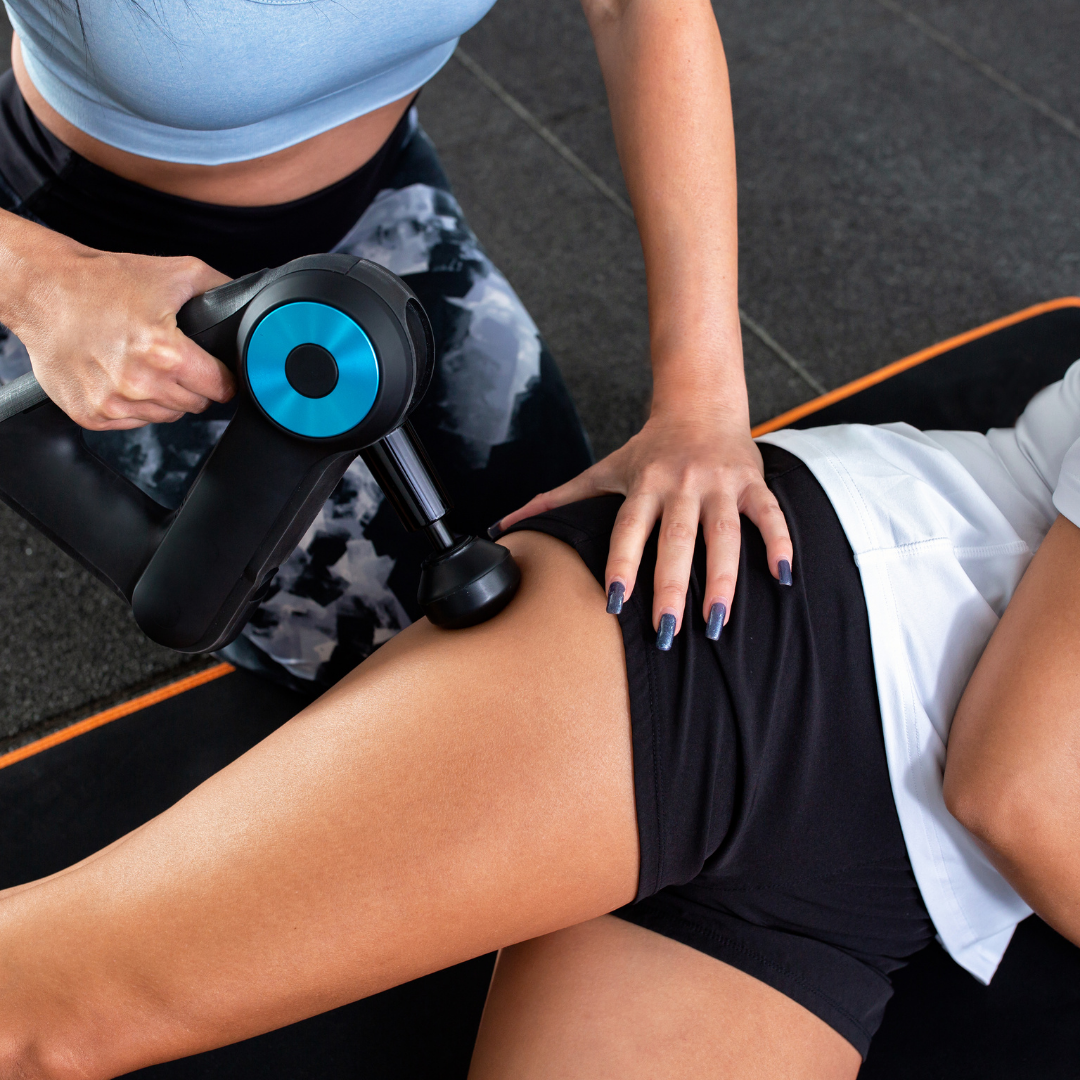 There are a few things in life that are simply too good to pass up: a delicious cup of coffee, a weekend getaway to the beach, and a good massage. If you're looking for something to help you de-stress after a long day or to help you recover from a tough workout, a massage gun may be just what you need.
Massage guns provide all the benefits of a traditional massage, but they're much easier and more convenient to use. These devices use powerful vibrations to help relieve tension and pain in the muscles. They can be used on any part of the body, and many people find them especially helpful for targeting tight knots in the neck and shoulders.
They can also be helpful for physical therapy, improving blood circulation and general inflammation. We have selected the five best options for you based on three parameters- quality, comfort, and its features.
So, let's take a look at the 5 best massage gun options available on the market.
1.  overall best massage gun

The Theragun Prime is the best massage gun on the market. It is designed for maximum ergonomic comfort and unparalleled durability. It also provides deep tissue muscle treatment, which can help ease discomfort, soothe tightness and tension, and recover faster.
It delivers a targeted, scientifically calibrated dose for greater therapeutic benefits. It only takes a quick 30-second sweep to activate the body and release tension and stress.
The only drawback is that its quite costly but if you are looking for a best massage gun, Theragun Prime is the one to buy.
2. Budget-friendly Massage gun
Zerolia multifunctional cordless percussion massage gun, a budget-friendly massage gun that is said to be perfect for deep tissue massage and muscle percussion massage.
The Zerolia massage gun is said to be effective in adjusting the overall balance between fascia and muscles, making it a great choice for professional athletes, leisure sports lovers, and anyone with muscle soreness problems.
The Zerolia is light-weight and portable, making it easy to take to the gym or office. It comes with a variety of attachments to help customize your massage experience.
This massager is overall a good option if you are tight on budget, but there are better massagers available.
3. PORTABLE MASSAGE GUN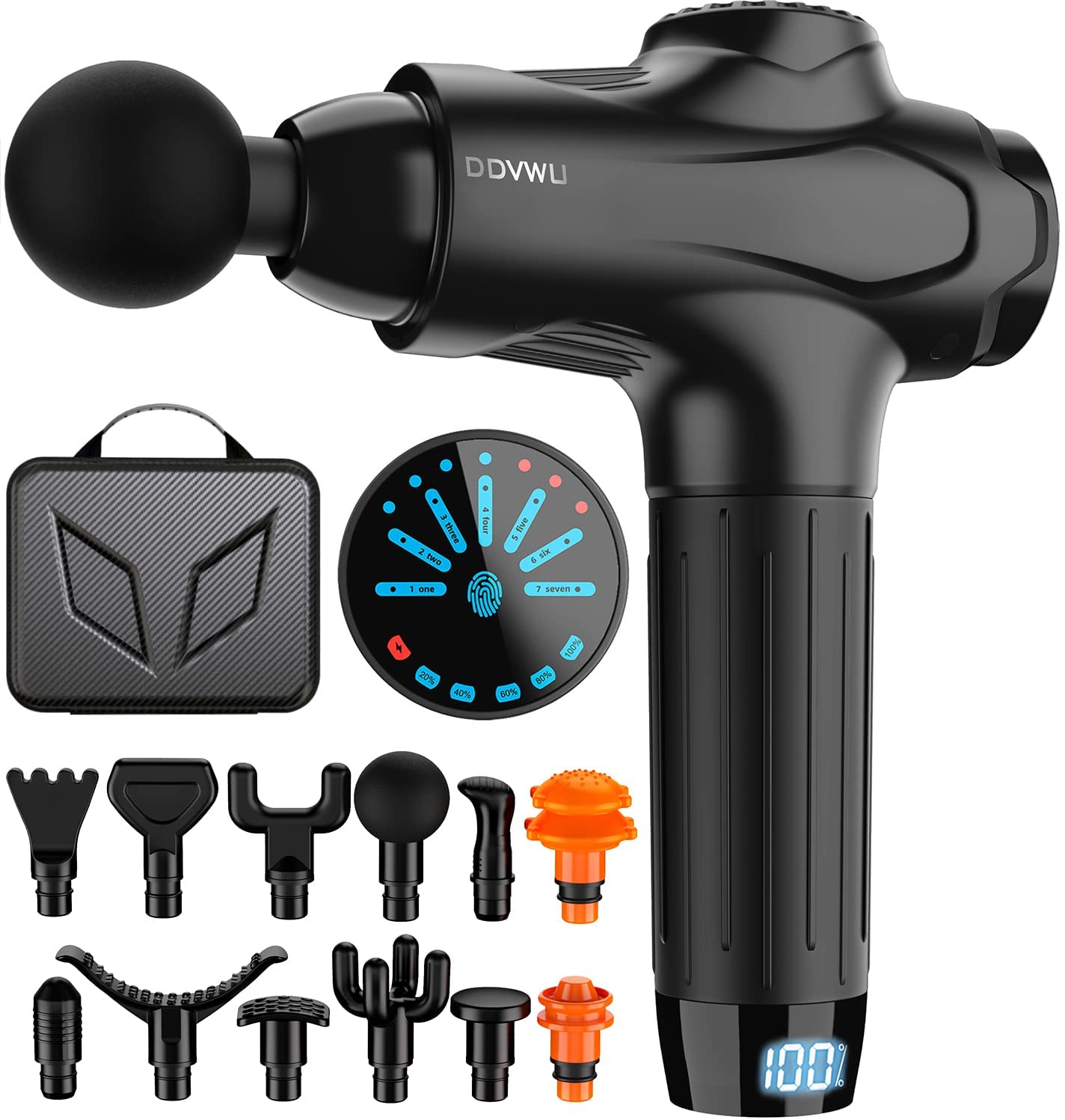 The handheld massage gun is perfect for eliminating deeper muscle lactic acid and driving away physical fatigue. It features a high-torque and powerful motor, as well as shocks and penetrates muscle deep tissue. This will help awaken the vitality of your body and allow you to feel more refreshed.
It can also be used to relieve muscle soreness, promote blood circulation, and help improve overall relaxation. If you are looking for a way to relax after a long day, a portable massage gun may be the solution for you.

One issue with this item is that it is far too loud. You might feel a louder vibration.

4. HYPERVOLT BLUETHOOTH MASSAGE GUN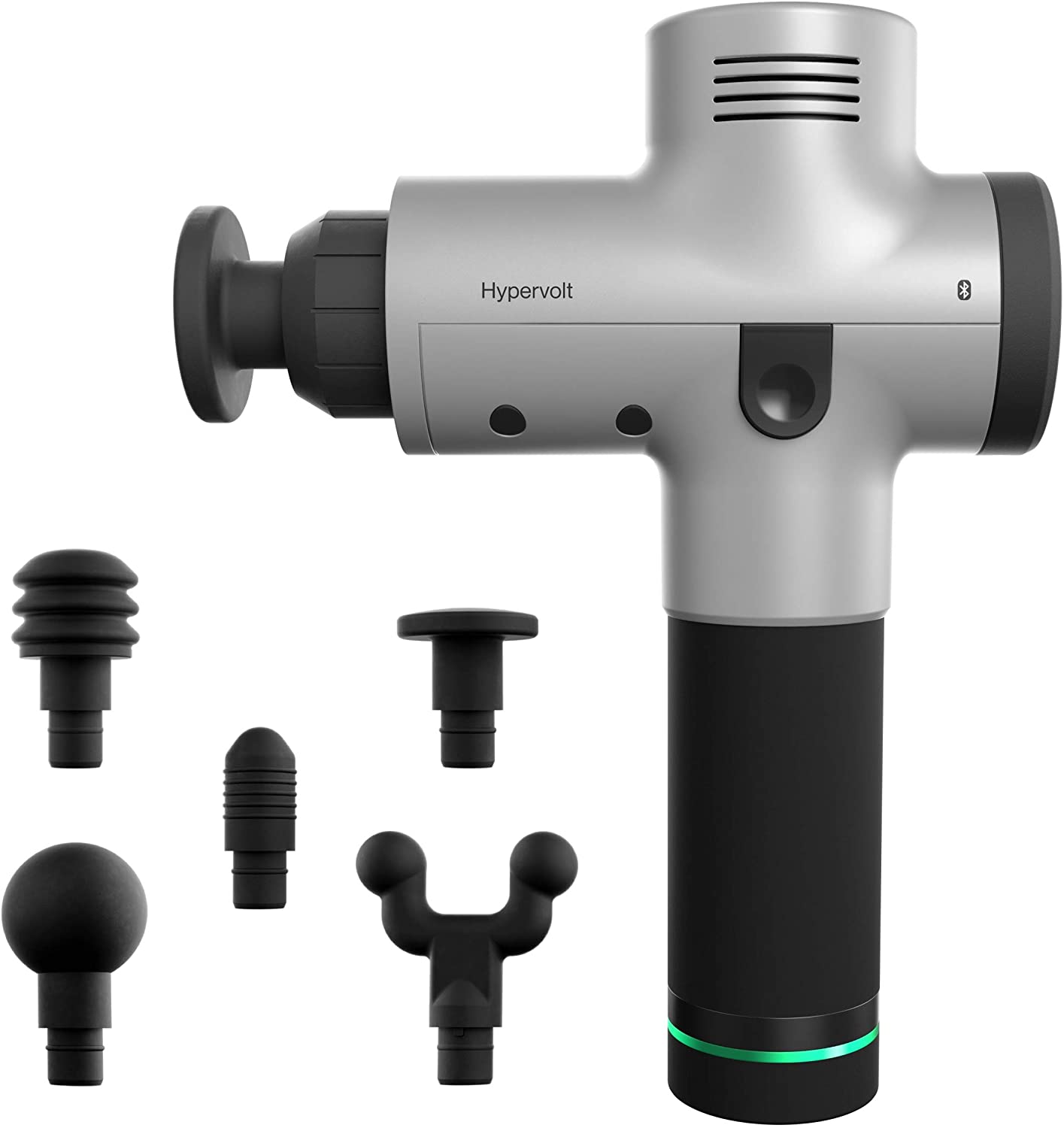 The Hypervolt is a handheld percussion massager that features Quiet Glide Technology. It is exceptionally quiet and has great battery life. It is perfect for bodybuilders or powerlifters dealing with tendinitis.
It is a great device to use pre-and post-workout to reduce muscle cramping and stiffness. It is more intense than using a foam roller, and it is easy to get started right out of the box. You won't regret purchasing this massager.
One issue with this item is that it only appears to be compatible with iPhones.
5. DEEP TISSUE MASSAGE GUN FOR ATHLETES
The percussion massager is a handheld device that applies pulses of concentrated pressure deep into your muscle tissue. This form of deep-tissue massage can work knots and tension out of the muscles while improving blood flow and quickly enhancing the range of motion. When used properly, a percussion massager can shorten your recovery time while relieving pain, tension and soreness.
 One issue with this item is that it charges slowly.
If you're looking for a way to relieve tension and pain in your muscles, a massage gun may be the perfect solution. These devices use powerful vibrations to help break up knots and ease tension.
Best Massage guns story
Share your story!
Do you have a great story about this? Share it!