Old Home Remedies For Common Ailments
Old home remedies are medicines made at home from natural ingredients such as fruits, vegetables, seeds and nuts, cereal grains and herbs and spices used in our day to day life.
These cures are becoming very popular due to it simplicity, no side effects, no chemicals and are inexpensive.
Home remedies are used since ancient times.Its passed on from one generation to other.
Research has proved that these remedies are very effective in treating day to day illnesses and in chronic cases it expedite the healing process.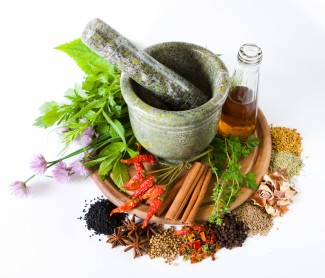 Certain diseases can be prevented and contained in their initial stage but in the advanced stages they require immediate medical attention, but if the home remedy is taken with the treatment, it can expedite the recovery.
Natural therapies treat ailment from the root but conventional treatment focuses on the symptoms or the disease alone regardless of underlying cause. Besides, the painkillers, antibiotics, diuretics, anti-depressants and other such medicines have side effects ranging from mild headaches and indigestion to severe muscle cramps and chest-pain.
Generations have led healthy lives on traditional diets and remedies. These have stood the test of time, whereas within the last fifty years, many treatments modalities in modern medicine have taken a 180 degree turn.
This site aims to help you to learn to treat yourself by drawing from the rich reservoir of natural resources, whenever needed, and live happily in harmony with nature. Nature is mother bountiful in her healing resources.
Naturally, under normal condition preferring natural home remedies over conventional medicines would be a wise decision. 
All the remedies suggested in this site are safe and easy to prepare. Some of the ingredients may be available and some may not. Use what is available and what the patient is willing to take.
Different ways to prepare these remedies are-
Herbal Teas
Infusions
Decoctions
Cold Extracts
Juices
Powders
Pastes
How these Remedies work
The medicament present in these remedies is in the form of alkaloids, essential oils, enzymes, trace elements and minerals.
Some Common Old Home Remedies
Swine flu 

Home Cold Remedies 

Cough Home Remedies 

Constipation-Hyperacidity

Home Remedies for Indigestion 

Belching/Gas 

Diarrhea-and-Dysentery

Gastroenteritis-Colic-Cramps 

Home Remedies for Kidney stones 

Home Remedies for Diabetes 

Home Remedies for Arthritis 

Home Remedies for Asthma 

Home Remedies for Eczema 

Earache Home Remedies

---
Return from Old Home Remedies to Home Page