DIABETES AND GLUCOSE INTOLERANCE
It is estimated that 366 million people had Diabetes Mellitus in 2011; by 2030 this would have risen to 439 million. 

Glucose intolerance is a life-long (chronic) disease in which there is a high level of sugar (glucose) in the blood. Insulin is a hormone produced in the pancreas by special cells, called beta cells. Insulin is needed to move blood sugar (glucose) into cells. Inside the cells, glucose is stored and later used for energy.
When you have type 2 diabetes, your fat, liver, and muscle cells do not respond correctly to insulin. This is called insulin resistance. As a result, blood sugar does not get into these cells to be stored for energy.
When sugar cannot enter cells, a high level of sugar builds up in the blood. This is called hyperglycemia. The body is unable to use the glucose for energy. 
SIGNS AND SYMPTOMS OF DIABETES AND GLUCOSE INTOLERANCE
Polyuria (

increased thirst) and Nocturia ( waking up at night due to urination) - due to hyperglycemia.

Fatigue

– due to the inability to use glucose as an energy source.

Rapid , unhelathy weight loss

due to the breakdown of protein and fat as an alternative enegy source.

Blurred Vision

caused by a change in lens refraction.

Infections like Candida and uninary track infections

– because raised serum glucose impairs phagocyte function and provide a growth medium in which micro organism can flourish.

Cuts and wounds that heals slowly.

Itching around the penis and vagina
HOW NUTRITIONIST HELP YOU WITH DIABETES
Our approach for diabetes and glucose intolerance is to control body weight, blood sugar level, reduce insulin resistance  and control hyperglycemia.
We target multiple mechanisms including enhancement of insulin sensitivity, stimulation of insulin secretion, and reduction of carbohydrate absorption.
Five major areas that we look closely at are: 
Eating Healthy

Losing weight

Excersing regularly

Reducing stress - As stress plays a major contributing factor in increasing blood sugal level due to increase in stress hormone. Anxiety worry and grief also influence metabolism and may cause sugar to appear in the urine.

Sleep - is linked to th the development of insulin resistence. Therefore ensuring that you have a good sleep is very important to us.
TESTING FOR DIABETES AND GLUCOSE INTOLERANCE
Diabetes and glucose intolerance, insulin resistance and blood glucose issues can in general be related to numerous other issues including nutrient insufficiencies, gut bacteria and digestive imbalances. As well as using blood testing to determine diabetes risk or stage, we can also use other tests to try and address underlying contributors to the development and progression of type 2 diabetes.
We'll also be pleased to review your blood test results from your GP at no extra cost on top of my consultation services.
NUTRITION CONSIDERATION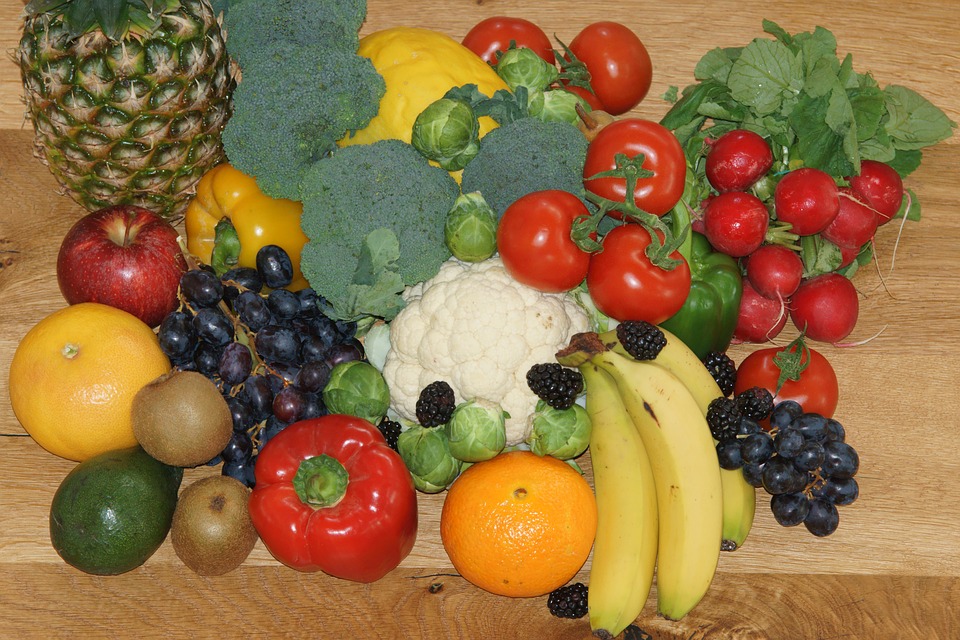 DIET
Increase your consumption of high-fibre foods, such as wholegrain bread and cereals, beans and lentils, and fruit and vegetables.
Eat fish and lean meat rather than fatty or processed meat.
Eat fruit, unsalted nuts and low-fat yoghurts as snacks.
Bitter gourd– Among the several home remedies that beneficial in controlling diabetes perhaps the most important is the use of bitter gourd. It has been found that bitter gourd contains hypoglycemic or insulin like substance called plant insulin which helps in lowering the blood and urine sugar levels.   
Indian Gooseberry - due to its high vitamin C content is considered valuable in diabetes. The juice taken daily will stimulate the Isle of Langerhans that secrete the hormone insulin in the pancreas. The also reduces the blood sugar in diabetes.   
Jambul Fruit - is also effective in diabetes. The fruit, seeds and fruit juice are all useful in controlling blood sugar in the blood.   
Grapefruit - is very good for diabetes. If grapefruit is included in your diet there will be much less diabetes. If you have sugar and have a tendency towards it and want to prevent it then use grapefruit three times a day.
Fenugreek - The Seeds of fenugreek is found effective in diabetes. Fenugreek seeds given in dose of 25 grams to 100 g daily, reduces hypoglycemia in diabetic patients. It is also helpful in  reducing serum cholesterol and triglycerides in the diabetes patients.    
Black gram and Bengal gram - Eating Bengal Gram and black gram has shown considerable lowering in fasting blood sugar level, glucose tolerance, urinary excretion of sugar and general condition. It's best to soak them overnight and germinate them before eating.  
SUPPLEMENTS
How We can help you to Improve or Prevent your Diabetes or
Glucose intolerance
If you live far off and don't want to travel, we also provide consultation on skype and Zoom.
Session 1: 1hr Initial Consultation
Session 2: 30min Face to Face or Telephone follow up/ check in session within 2 weeks
Session 3: 30 min Face to face or telephone follow up within 2 weeks
Session 4: 30 min Telephone follow up / check in within 3 weeks
Session 5: 30 min Face to face or telephone follow up within 3 weeks
Session 6: Review consultation 1hr within 2 weeks
HOW THE PROGRAMME WORKS
A Client will be sent a questionaire and a food diary to fill after booking a programme, this needs to be filled and emailed back to us for analysis before the initial consultation. This will help us to identify possible lifestyle and dietary factors contributing to the condition. Any medications or supplements taking for the condition also has to be disclosed or can be bought with them for the initial consultation.
No medication should be stopped without doctors consent.
INITIAL CONSULTATION
Initial consultation last for an hour. In this we will take your case history, famiy history and will also discuss current diet and lifestyle and your like and dislikes about foods. After discussing, together we will agree on your health goals, and work out a programme that you are happy to follow.

What to expect after Initial consultation -
Nutritional plan-  in-depth plan on what to include in your diet and what are the things you have to remove, that are aggravating your symptoms and the alternatives.
Supplements - Any vitamin and mineral deficiencies will be identified and recommendations will be made to expediate your recovery.
Lifestyle changes suggestions - A plan to include in your lifestyle - on meditation, exercise, aromatherapy, hobbies, relaxation, Bach flowers, Ayurveda.
Recipes - Delicious, approved recipes of Breakfast, Lunch, Dinner and Snacks tailored according to your symptoms for your 12-week programme.
Shopping guide - Each week you will be provided with a shopping guide to help you organise your meals and stay on track with the programme.
Access to our downloadable Resource Section such as:
•Shopping guide
•Meal Planner
•Food Journal
30 Minutes FOLLOW UP Consultations
Follow up consultations work with the same principle as the initial consultation except its only for 30 minutes. In this we will review the programme and see which of the suggestions worked well and which you are struggling with. 
What to expect after follow up consultation -
A full review of the programme.

Address any new symptoms or changes experienced after intial consultation

Making any changes in the programme in view of any difficulties encountered in following a plan.

Full review of any test results.

Adapting a plan according to your new timeline set.

An indebth nutritional plan that includes diet, lifestyle and supplements tailored for you.
If you have any questions or would like to enquire about how we can help, just send us an email at -